Posts for tag: porcelain veneers
By Dear Doctor
June 11, 2021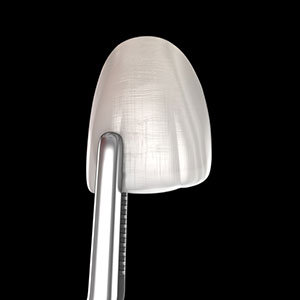 There's a lot to like about porcelain veneers, especially as you get older. For one, they can be less expensive and invasive than other cosmetic restorations. More importantly, though, they're versatile—they can solve a variety of dental appearance problems.
Veneers are thin shells of porcelain that are bonded to the front of teeth to alter their appearance—a work of custom art crafted by a dental technician to fit an individual patient's dental needs. They can turn back the clock on a less than attractive smile, and, with a little care, could last for years.
Here are some dental appearance problems you might encounter in your later years that veneers may help you improve.
Discoloration. As we get older, our teeth color can change—and not for the better. Teeth whitening temporarily brightens dull and dingy teeth, but the effect will fade over time. Additionally, there are some forms of staining, particularly those arising from within a tooth, for which external whitening can't help. Veneers can mask discoloration and give a new, permanent shine to teeth.
Unattractive shape. As we age, wearing on teeth can cause them to appear shorter and create sharper angles around the edges. Veneers can be used to restore length and soften the shape of teeth. Because veneers can be customized, we can actually create a tooth shape that you believe will improve your appearance.
Dental flaws. A lifetime of biting and chewing, not to mention a chance injury, can lead to chips, cracks or other dental defects. But veneers can cover over unsightly flaws that cause you to be less confident in your smile. Veneers can give you back the smile you once had or, if you were born with dental flaws, the smile you never had.
Misalignments. The biting forces we encounter throughout our lifetime can move teeth out of alignment, or widen gaps between them. You can undergo orthodontic treatment to correct these misalignments problems, but if they're relatively minor, we may be able to use veneers to "straighten" your smile.
If you're concerned about the effects of aging on your smile, veneers could help you look younger. Visit us for a full dental evaluation to see if a veneer restoration is right for you.
If you would like more information on porcelain veneers, please contact us or schedule an appointment for a consultation. You can also learn more about this topic by reading the Dear Doctor magazine article "Porcelain Veneers: Strength & Beauty as Never Before."
By Dear Doctor
December 26, 2019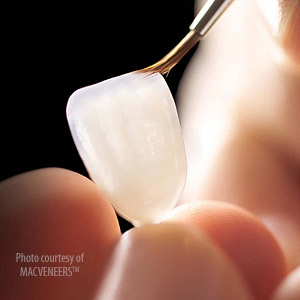 Getting a new smile doesn't have to be an elaborate affair. If your teeth have minor to moderate chips, stains or tooth gaps, dental veneers could be the answer. These thin wafers of dental porcelain mask tooth imperfections and completely change your smile's dynamic—and without a huge impact to your wallet.
To achieve that effect, though, your personal set of veneers will require the expertise of both your dentist and a dental lab technician to design and create your veneers. And while there are numerous considerations in achieving a truly life-like appearance with veneers, one of the most important is their color.
We always associate the color white with teeth. And while it is the dominant hue, actual tooth color is more complex. An individual tooth is comprised of multiple shades and tints, that range in variation from its biting edge to the gums. Likewise, tooth color in general can differ from person to person.
Your dentist must take these individual color variations into account while designing your new veneers, especially if you'll be getting them for some but not for all your teeth. In that case, it's important for the veneer color to blend seamlessly with the color of your natural teeth without veneers.
Your new smile expectations and desires are also important and should be considered when designing veneer coloring. For instance, do you want a more natural look—or would you prefer a smile with more "dazzle"? This could have an impact on color.
Your dentist takes all of this information (including your input) and communicates it clearly to the dental lab technician creating the veneers. That process is a combination of both science and artistry, using a variety of techniques to achieve an accurate, life-like texture and color result. For example, a technician may paint the edges of the veneers with a ceramic paste that when cured produces a life-like translucency.
This meticulous attention to color detail is necessary to create beautiful veneers that look natural. If the color is right, you're sure to enjoy the change your veneers bring to your smile for many years to come.
If you would like more information on transforming your smile with dental veneers, please contact us or schedule an appointment for a consultation. You can also learn more about this topic by reading the Dear Doctor magazine article "Porcelain Veneers: Your Smile—Better Than Ever."