Posts for: February, 2019
By Dear Doctor
February 19, 2019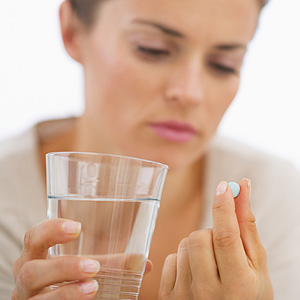 It's hard to imagine, but little more than a century ago today's "minor" bacterial and viral infections were often deadly. This changed with the advent of antibiotics, drugs which kill disease-causing microbes. Decades after the development of penicillin and similar antibiotics, we routinely rely on them for treating infection. They're quite prominent in dental care in treating advanced forms of periodontal (gum) disease or reducing bacteria that cause tooth decay.
But the age of antibiotics may be in danger: their overuse in medicine and the food industry has led to the rise of resistant microbial strains — "superbugs" — that no longer respond to first line antibiotics or, in some cases, to second or third line drugs. The U.S. Center for Disease Control (CDC) estimates more than two million people annually will contract one of these superbugs of which more than 20,000 will die. If current practices continue, the growth of resistant strains (as well as allergic reactions among users of antibiotics) will increase. The answer is a more modified use of antibiotics.
For healthcare providers, this means adopting new protocols in which we attempt to prescribe antibiotics that specifically target an identified microbe (which we've determined through more rigorous diagnostic testing), and in limited amounts. We must also rein in the practice of antibiotic use in the food industry, routinely administered to livestock to prevent disease or to enhance growth. Many countries, including the U.S., are now moving toward a more limited practice in which only animals that are demonstrably sick receive antibiotics. This will limit their release into the greater environment, which is a contributing factor to growing microbial resistance.
Patients also play a role in the better use of antibiotics. We must first change the perception that antibiotics are a "cure-all" — the answer to every illness. It's also important for patients who've been prescribed antibiotics to complete the course of treatment, even if after a day or two they feel better; stopping antibiotic treatment prematurely increases the chances targeted microbes develop a resistance to that particular drug.
Altering our perception and use of antibiotics will require a tremendous effort for all of society. But making these changes will help ensure antibiotics continue to serve humanity as an important health benefit well into the future.
If you would like more information on the role of antibiotics in dentistry, please contact us or schedule an appointment for a consultation.
By Dear Doctor
February 09, 2019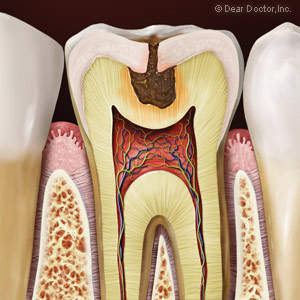 Humanity has been waging war against tooth decay for millennia — with this relentless opponent often getting the better of us.
Over the last century, however, significant treatment advances have turned the tide of battle in our favor. Perhaps the greatest of these advancements is our deeper grasp of the disease process — new understandings that have altered our treatment strategy. Rather than wait for cavities to occur and then repair the damage, we now focus on stopping the damage from occurring in the first place.
Prevention starts by reducing factors that contribute to tooth decay. We can signify these detrimental factors with the acronym BAD:
Bad Bacteria. Millions of bacteria inhabit our mouths at any one time, but only a few strains produce the acid that causes decay. We want to reduce their population by removing dental plaque (where they feed and grow) through daily brushing and flossing, and, at a minimum, semi-annual office cleanings.
Absence of Saliva. This important fluid neutralizes acid and strengthens tooth enamel. Some people, however, suffer from reduced saliva flow. We want to find the cause (for example, a side effect of certain prescription drugs) and then improve saliva flow.
Dietary Habits. A diet heavy in sugar and acid (particularly sodas and soft drinks) gives bacteria a ready food source and increases the mouth's acidic level. Chronic high acid levels in particular are often too great for normal saliva flow to overcome and neutralize. Reducing the amount and frequency of these food items creates a healthier oral environment.
Reducing BAD factors is only half of our prevention focus. We also want to promote SAFE factors that enhance tooth health and strength: Sealants, especially for children, that shield tooth surfaces from decay; Antimicrobial rinses that target and rid the mouth of acid-producing bacteria and give healthy bacteria room to develop; Fluoride, a proven enamel-strengthening chemical available in dental products, many drinking water systems and as a topical application in dental offices; and an Effective diet that's rich in nutrients and low in sugar and acid as already mentioned.
Keeping the focus on reducing BAD factors and promoting SAFE factors will greatly increase your chances of personally winning the war against tooth decay.
If you would like more information on the prevention and treatment of tooth decay, please contact us or schedule an appointment for a consultation. You can also learn more about this topic by reading the Dear Doctor magazine article "Tooth Decay: How to Assess Your Risk."